These are pictures of some of us playing flag tag, hockey and playing around at the park on August 2, 2004.
The captions below were written by James Copeland and do not necessarily reflect the opinions of this website or make any sense to anyone but James.
Sometimes we get confused about where we're going, so we just go in circles.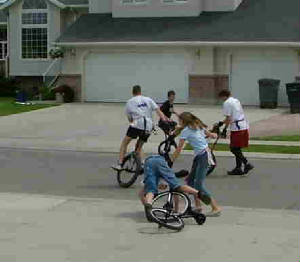 Certain people get more confused than others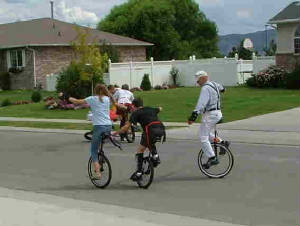 What's going on?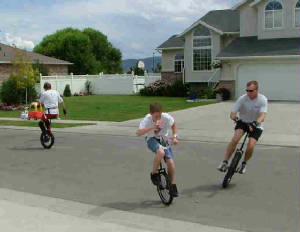 High-speed chase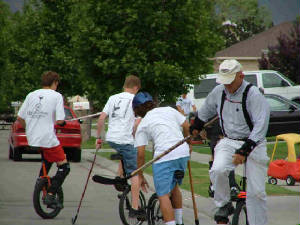 I think he's going the wrong way...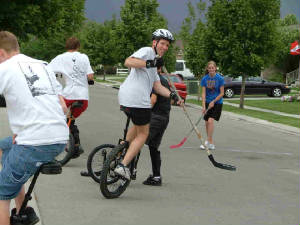 Smile! You're on Doofus, er... Candid Camera!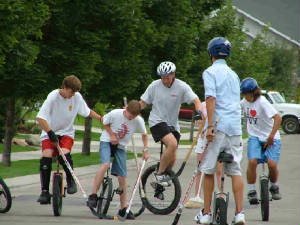 One big face-off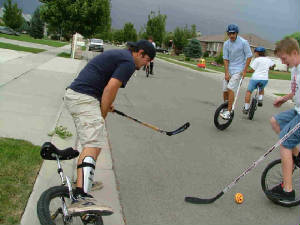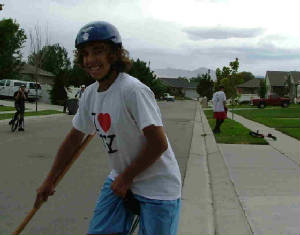 Ah...good times, good times
These are some pictures taken on July 28, 2004 when a few of us got together at my house for some hockey. Then we went up to the high school to play around on the track.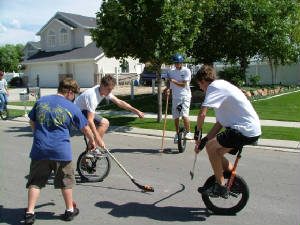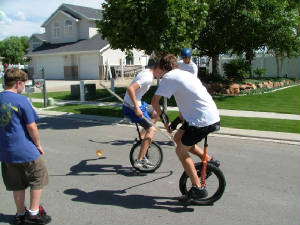 Enter content here
.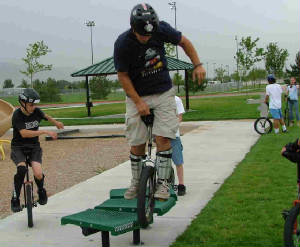 Chad is about to hop off that massive bench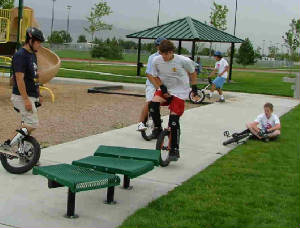 Mr. Awesomeness prepares to jump onto the eight-foot tall bench
Mr. Awesomeness demonstrates the proper bench-jumping technique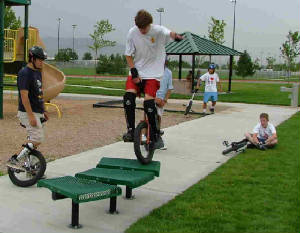 Everyone watches in utter astonishment
Where's the rest of the parade?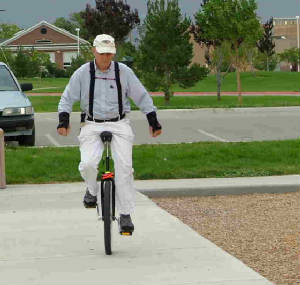 It doesn't get much better than this
Man, if only we could crop out everything but the hot hunk in the foreground...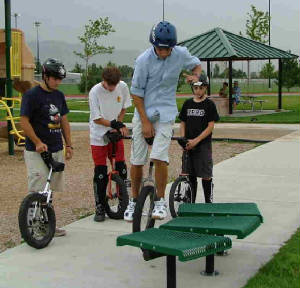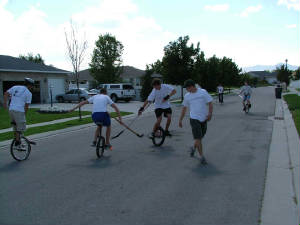 .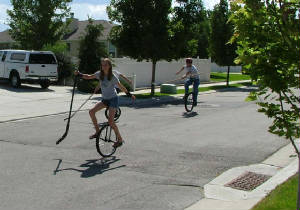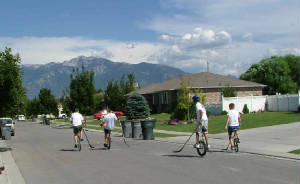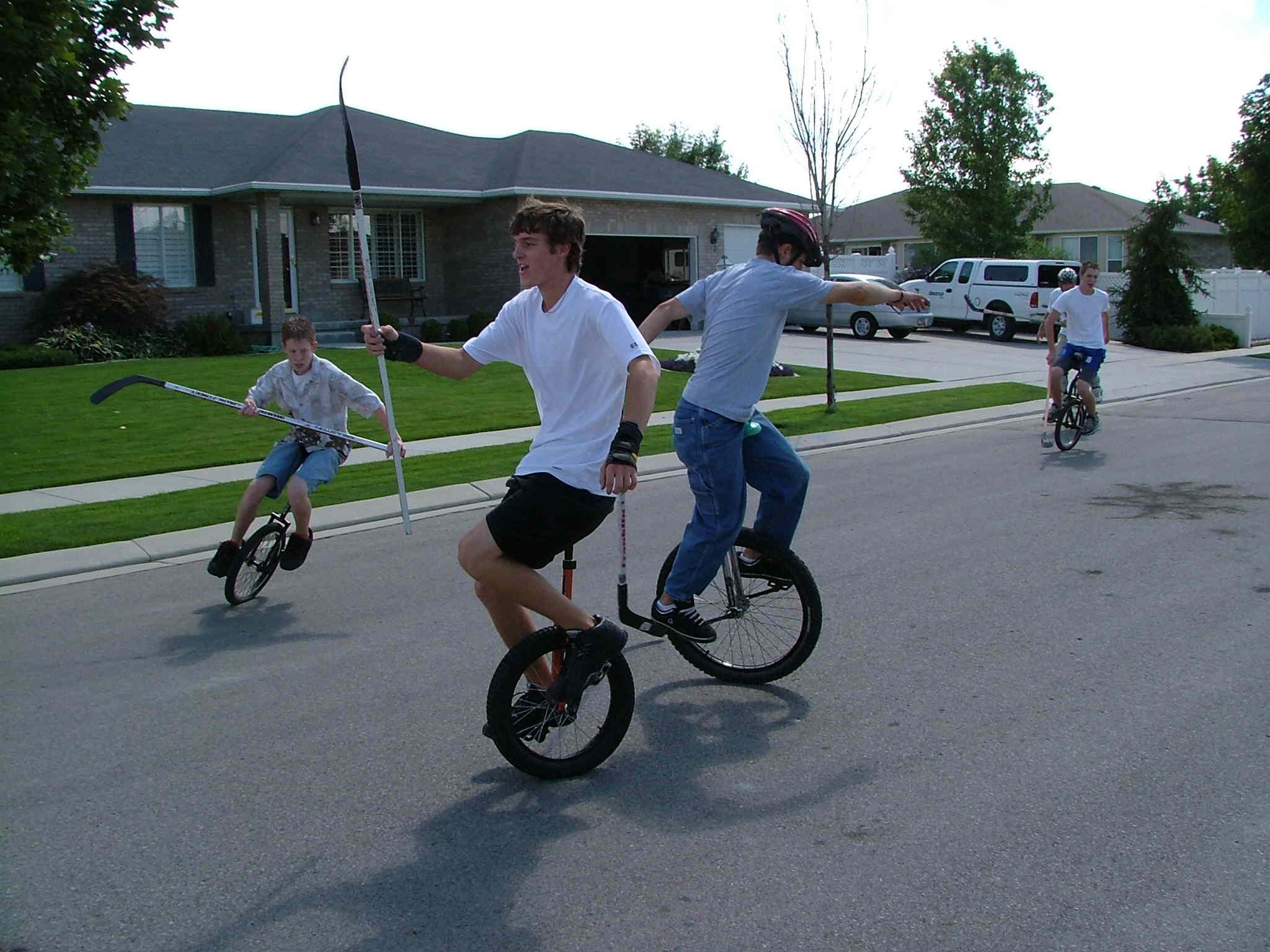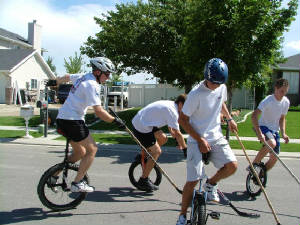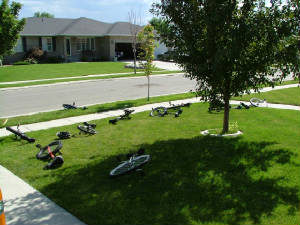 I could just stare at this picture for hours...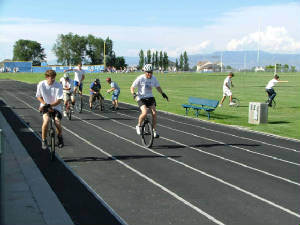 Guess who won the race? Mr. Awesomeness, of course