These are some pictures of some of us riding Greg Harper's geared unicycle along with some various other cycles on April 6, 2002.
I'm glad these pictures aren't small or anything...
Here are some of the pictures from the Moab Mountain Unicycle Festival at Slickrock Trail on March 29-30, 2002.
These pictures were taken near the Olympic Square on Feb 23, 2002.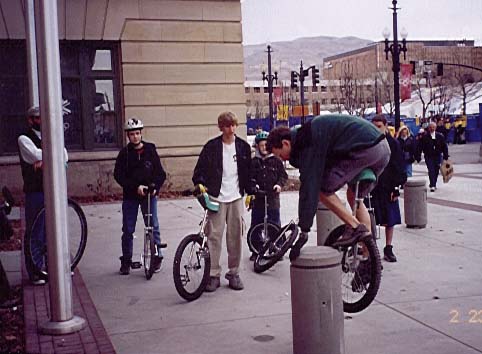 Karl jumping up for a pedal grab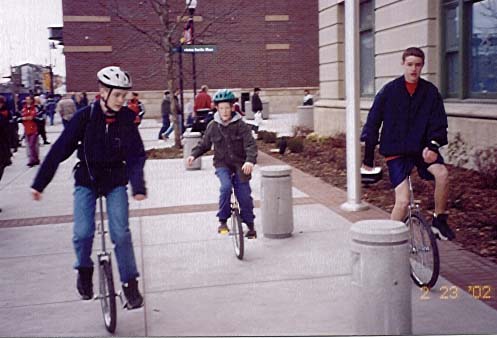 Eric, Steven and James in attack formation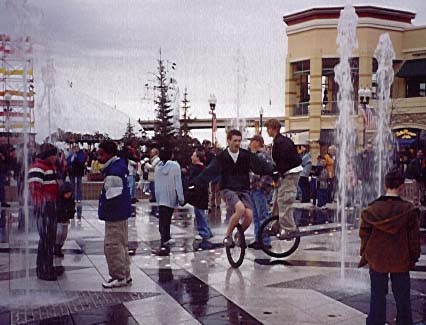 Karl and Christian bouncing around the fountain at the Gateway Mall
Karl and Christian practicing for Moab next month.
Here are a couple of pictures of me (Tom) riding down the slopes at Park City in Jan 02.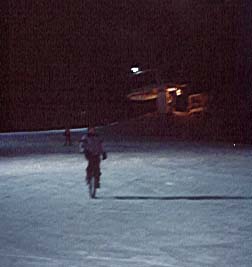 This is much easier than snowboarding.
Eric is new to unicycling, but he skipped the beginner phase. Talk about a fast learner, Eric learned to ride and free mount his uni in one day.
Eric riding with the seat on his stomach.